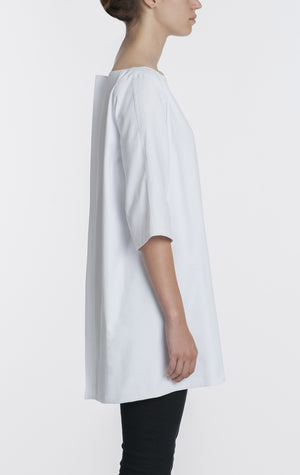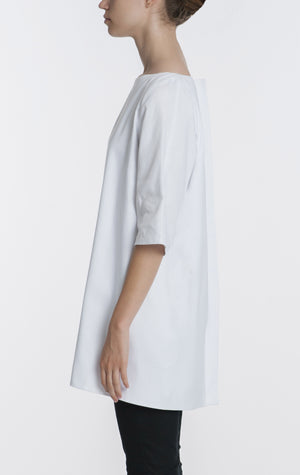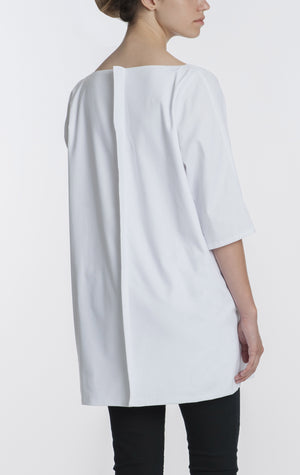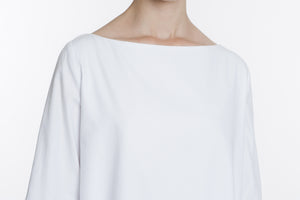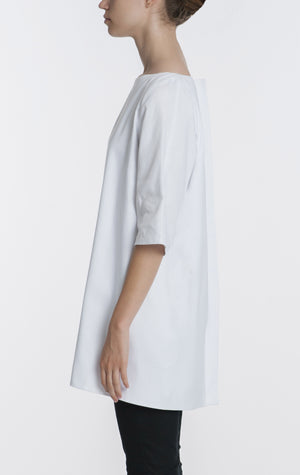 SS 2017 White 2
....
Bílý prodloužený top s lodičkovým výstřihem vás nadvakrát zahalí do jemňoučké čisté bavlny silné gramáže. Model bez postranních švů s jednou rovnou linií s ostrými hranami zdobí záda modelu. Ideálně sladíte s těsnými kalhoty anebo leginami.
Materiál: 100% bavlna
Na míru: Detatily objednávky dohodneme e-mailem po dokončení nákupu.
Doručení: Odesíláme obvykle během 7-14 dní. Pro urgentní objednávky nás, prosím, kontaktujte na soolista.design@gmail.com.
..
This long top with 3-quarter sleeves features an elegant boat neckline and seamless silhouette decorated only with the sharp edge detail in the back. Smart casual top which will be ideal with your skinny jeans or leggings.
Material: 100% cotton
On measures: We will contact you for measure details once the order is proceeded.
Delivery: Ready to send in 7 to 14 days. For urgent orders please contact us via soolista.design@gmail.com.
....