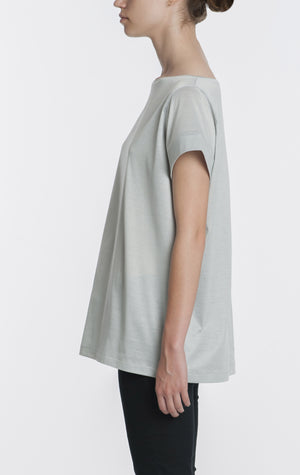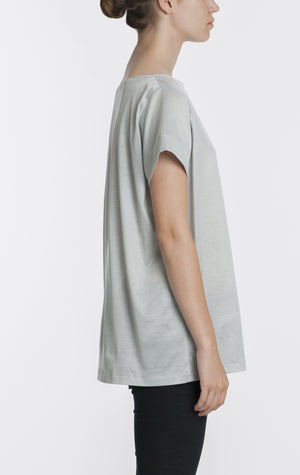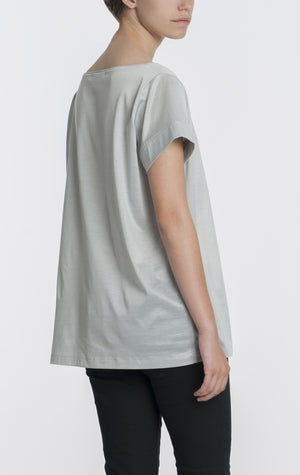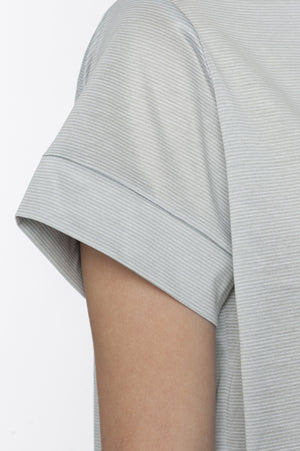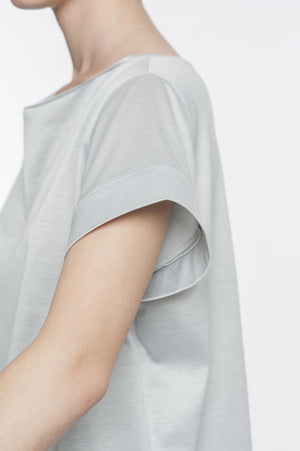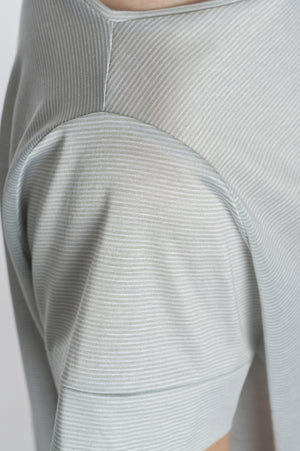 SS 2017 Grey-Green
....
Triko, které sladíte se vším. Oversize střih podtrhuje jednoduché členění postranními švy a čistý bavlněný úplet zaujme luxusním leskem. Sympatickým detailem jsou záložky u rukávů a šedá látka se zeleným podtónem. Casual Friday jak má být!
Materiál: 100% bavlna
..
A simple yet elegant T-shirt which will fit with everything. This oversized T-shirt features subtle side seams, folded sleeve detail and it is made of a light cotton glossy fabric for added luxury feel. Casual Friday must have!
Material: 100% cotton
....