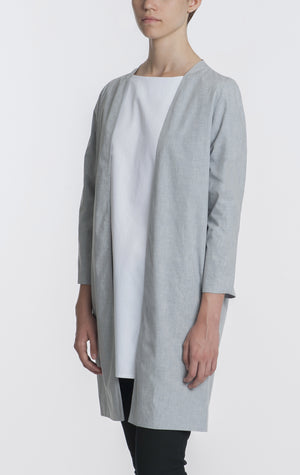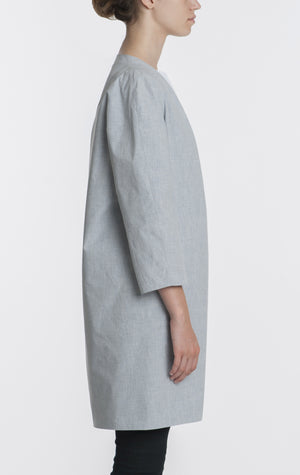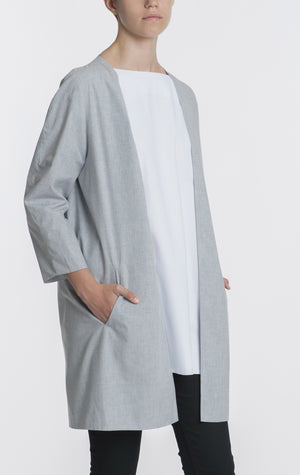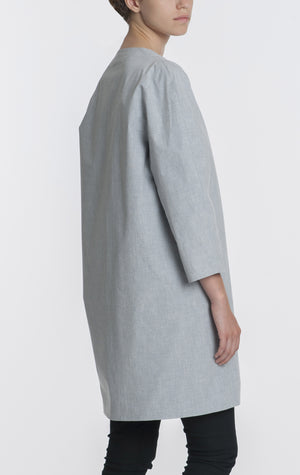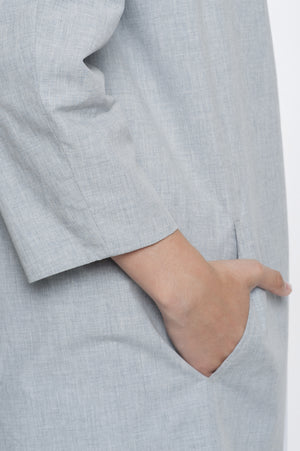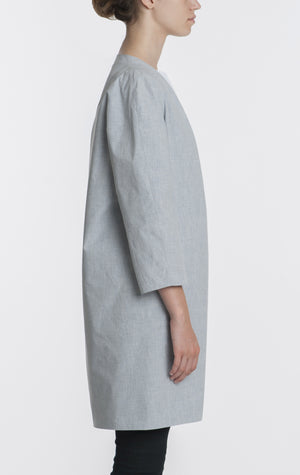 SS 2017 Grey 4
....
Něco pro nás, co máme rádi o jednu vrstvu navíc. Rovně střižený blejzr s neviditelnými švy a skrytými kapsami, které se objeví, když je potřebujete. Tříčtvrteční rukáv pro větší pohodlí vnitřně šitý hedvábím a oble vykrojený horní díl, jehož jemnost podtrhuje popelavě šedá barva.
Materiál: 100% bavlna, podšívka: 100% bavlna, podšívka rukávů: 30% hedvábí, 70% bavlna
Na míru: Detaily objednávky dohodneme e-mailem po dokončení nákupu.
Doručení: Odesíláme obvykle během 7-14 dní. Pro urgentní objednávky nás, prosím, kontaktujte na soolista.design@gmail.com.
..
The right thing for those who need one extra layer. This straight cut blazer features invisible seams and hidden pockets that will appear just when you need them. For greater comfort, it has 3-quarter sleeve stitched with silk. The subtle tailoring of this model goes well with its soft grey colour.
Material: 100% cotton, 1lining: 100% cotton, sleeve lining: 30% silk, 70% cotton 
On measures: We will contact you for measure details once the order is proceeded.
Delivery: Ready to send in 7 to 14 days. For urgent orders please contact us via soolista.design@gmail.com.
....