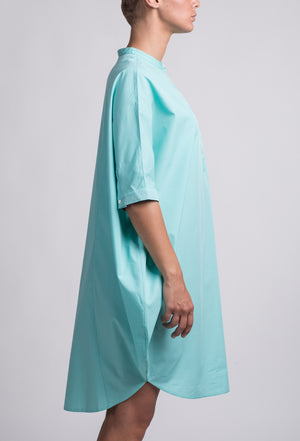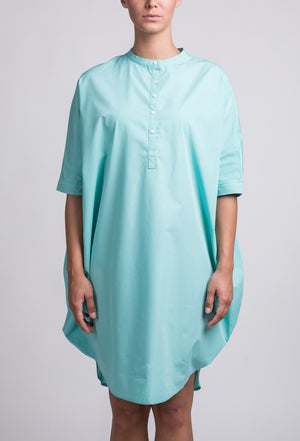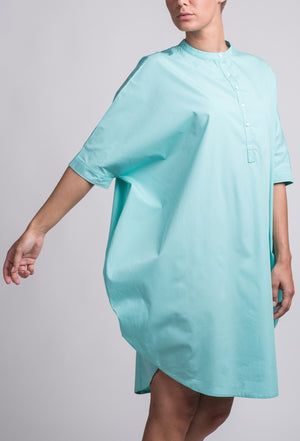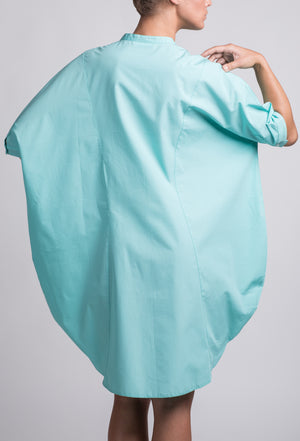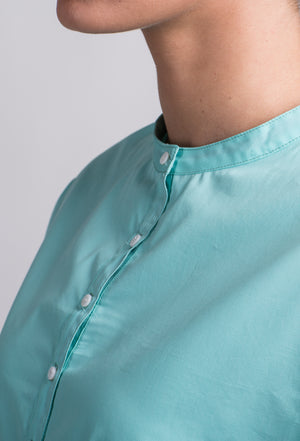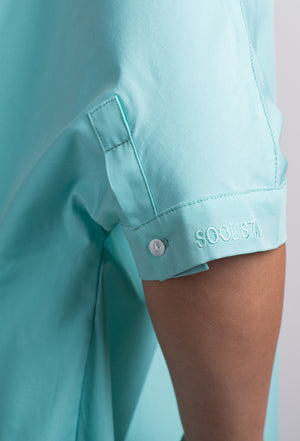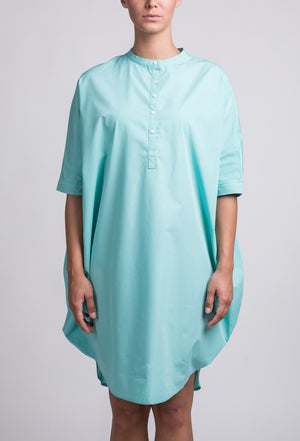 SS 2016 Azure
....
Nejbarevnější kousek kolekce. Kruhové šaty jsou perfektní oversize model pro každý letní den. Šaty ve stylu košile jsou vyrobeny z jemné bavlny. Manžety a límec jsou minimalizovány. Tříčtvrteční rukávy se zužují směrem k předloktí. 
Materiál: 100% bavlna
..
The most brightly coloured item in the collection. A circular dress is a perfect oversize model with a great look. The shirt style dress is made of fine cotton poplin. The collar and cuffs are minimised. The three-quarter sleeves narrow towards your forearms. A non- conformist piece for a spring or summer day.
Material: 100% cotton
....