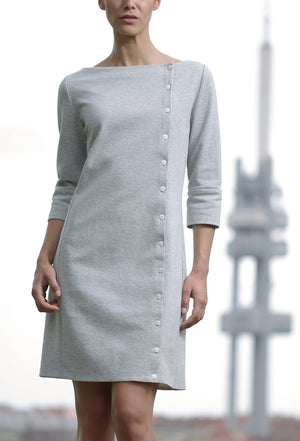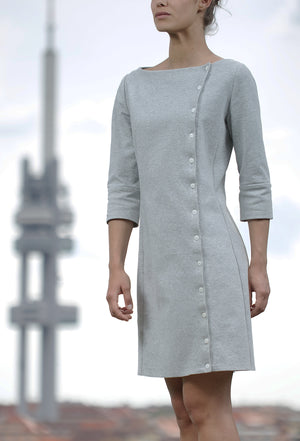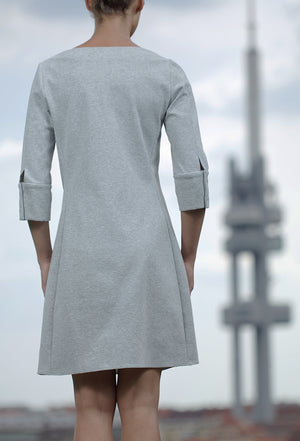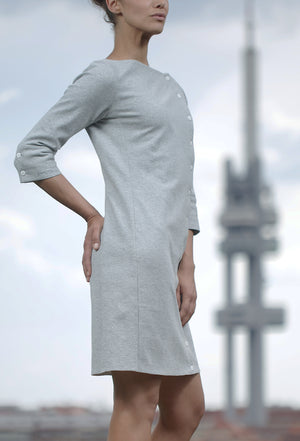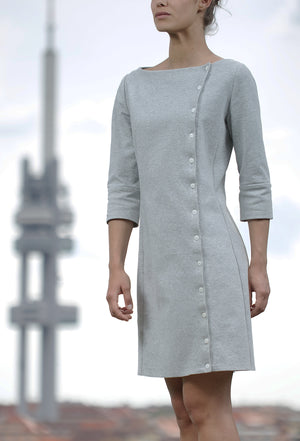 SS 2015 Butcherbird
....
Šaty z šedého bavlněného úpletu s tříčtvrtečním rukávem s manžetou a asymetrickým plným propínáním. Pohodlný model, který oceníte jak do práce tak při cestování.
98% bavlna, 2% elastan
..
Grey cotton dress with asymmetrical button fastening and three-quarter long sleeves. Comfortable smart-casual model suitable for work as well as leisure activities.
Material: 98% cotton, 2% elastin
....