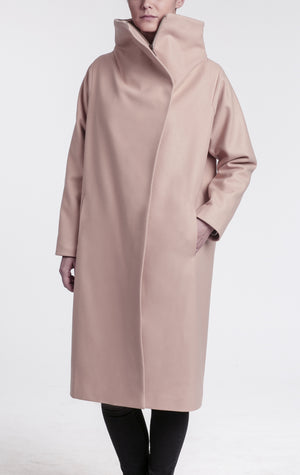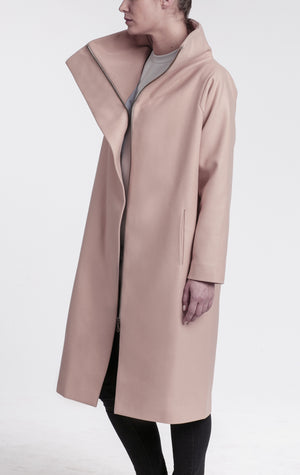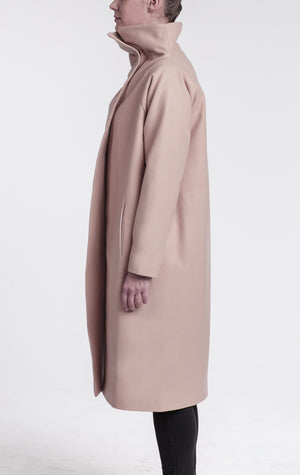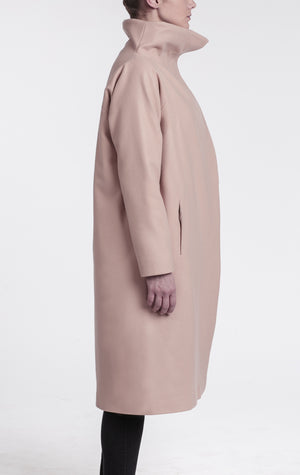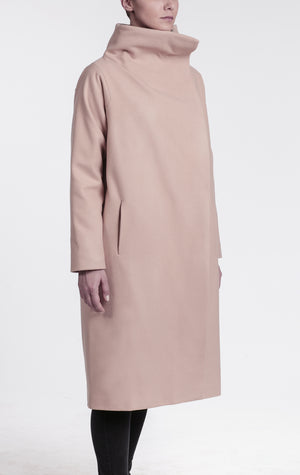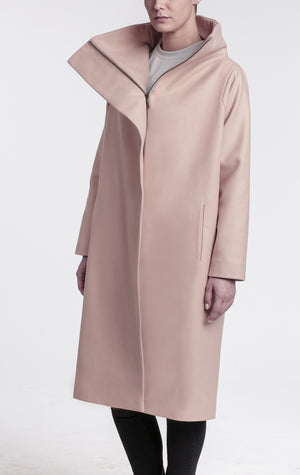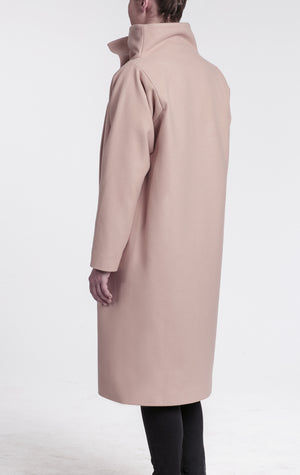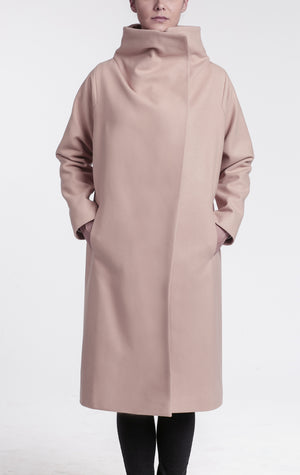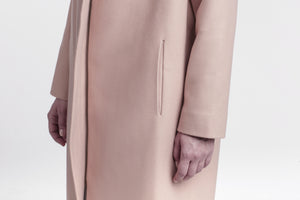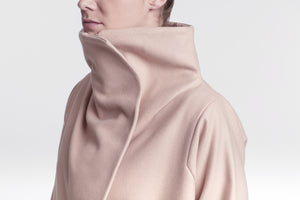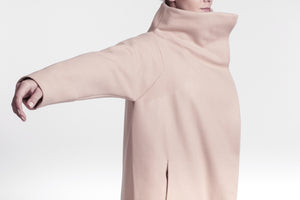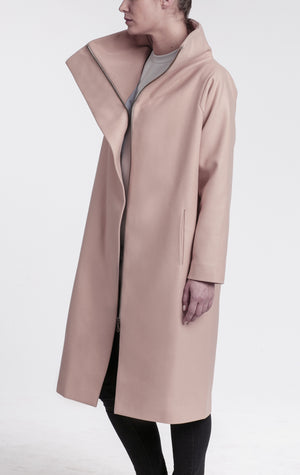 Bloom Basic 3
....
Sochařsky pojatý kabát je minimálně členěný záševky a působí jako vytesaný z jednoho kusu materiálu. Asymetrické zapínání na zip je skryté, mizí i prošití a díky tomu vyniká výrazný rolákový límec. Zkrátka model, ve kterém vystoupíte ze zimního zástupu, něžný a strohý zároveň.

Materiál: 100% vlna s voděodolnou úpravou, bavlněná podšívka, v rukávech bavlna s hedvábím
Na míru: Detaily objednávky dohodneme e-mailem po dokončení nákupu.
Doručení: Odesíláme obvykle během 7-14 dní. Pro urgentní objednávky nás, prosím, kontaktujte na soolista.design@gmail.com.
..

This 'sculpted' coat with its minimum darts and seams has the appearance of being carved out of a single block. The zipper is placed asymmetrically and hidden, there is no stitching along the zipper, further accentuating the large collar. In short, a garment in which you'll stand out from the winter crowd. Both gentle and stern at the same time.

Material: 100 % water-repellent wool, cotton lining, sleeves lined with cotton-silk blend
On measures: We will contact you for measure details once the order is proceeded.
Delivery: Ready to send in 7 to 14 days. For urgent orders please contact us via soolista.design@gmail.com.
....