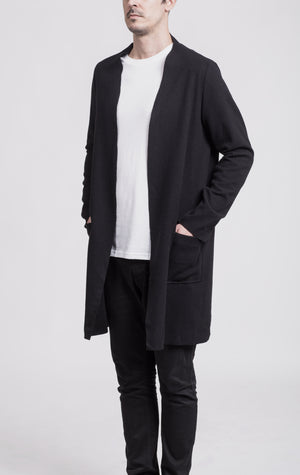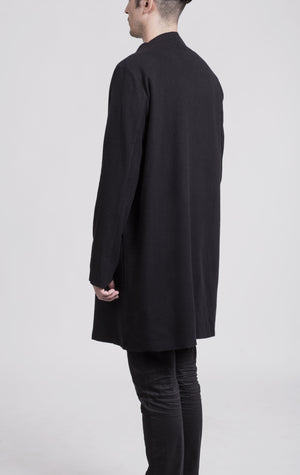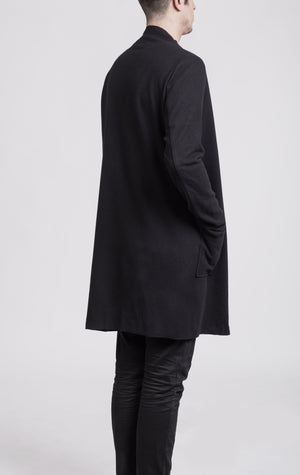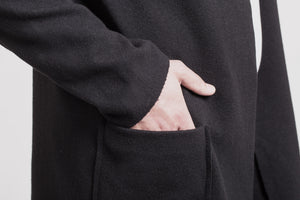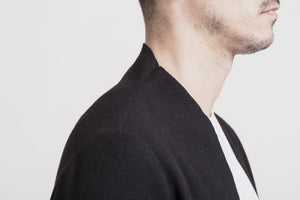 Black Layer
....
Svetr, který je vrstvou sám o sobě. Ideální model do města, který si skvěle si rozumí s trikem a kalhotami. Dlouhý střih, jednoduché linie a plášť připomínající silueta vytváří na pohled zajímavý efekt. Ležérní svetr s přiznanými kapsami je vyrobený z luxusní kombinace 20% kašmíru a 80% vlny, takže zahřeje i v chladnějších dnech. Skvělý atypický kousek, který jednou vezmeš a už nesundáš.
Materiál: 80% vlna, 20% kašmír
Doručení: Odesíláme obvykle během 7-14 dní. Pro urgentní objednávky nás, prosím, kontaktujte na soolista.design@gmail.com.
..
A sweater and blazer in one. Made of a luxurious fabric which combines cashmere and wool, this sweater is not only stylish but also warm. The model is designed with a cloak-like silhouette, prolonged length and practical pockets. Once you put it on you'll never want to take this great, atypical piece off.
Material: 80% wool, 20% cashmere
Delivery: Ready to send in 7 to 14 days. For urgent orders please contact us via soolista.design@gmail.com.
....