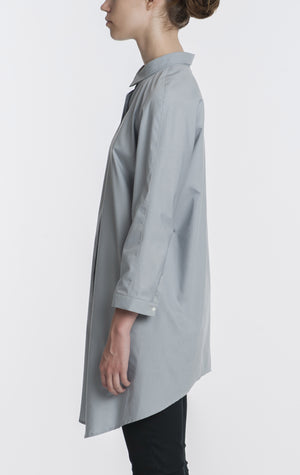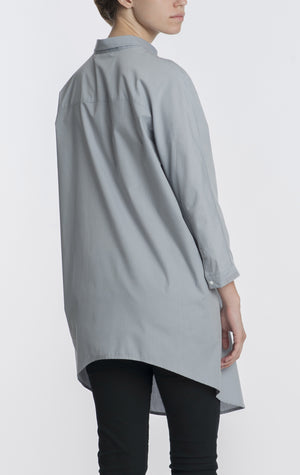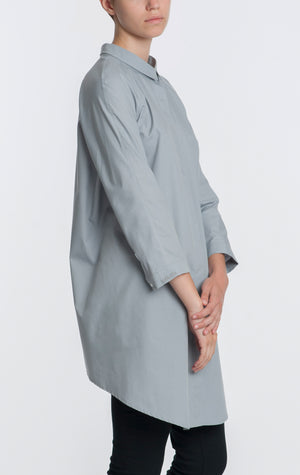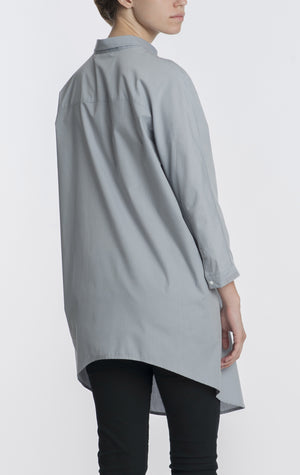 SS 2017 Grey 2
....
Košile u nás hraje prim v každém ročním období. Třeba tahle z letní kolekce má atypicky prodloužený přední díl, který dodává celému kousku dynamiku. Je ušitá z té nejkvalitnější bavlny a skvěle sedne ke kalhotám i k leginám.  
Materiál: 100% bavlna
Na míru: Detaily objednávky dohodneme e-mailem po dokončení nákupu.
Doručení: Odesíláme obvykle během 7-14 dní. Pro urgentní objednávky nás, prosím, kontaktujte na soolista.design@gmail.com.
..
The shirts are our favourite in any season. This one from the summer collection features atypically elongated front part, which adds interesting dynamics to the whole model. It is made of the highest quality cotton and will go perfectly with any trousers or leggings.
Material: 100% cotton
On measures: We will contact you for measure details once the order is proceeded.
Delivery: Ready to send in 7 to 14 days. For urgent orders please contact us via soolista.design@gmail.com.
....