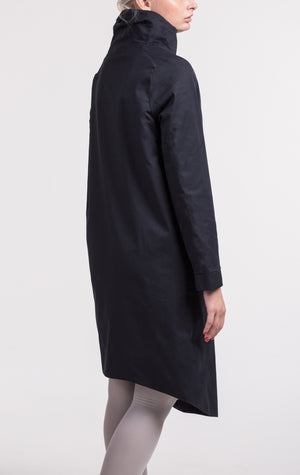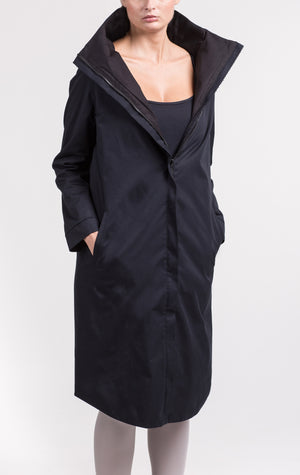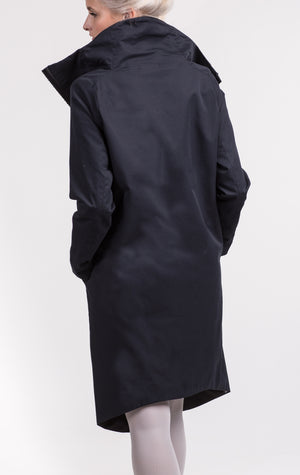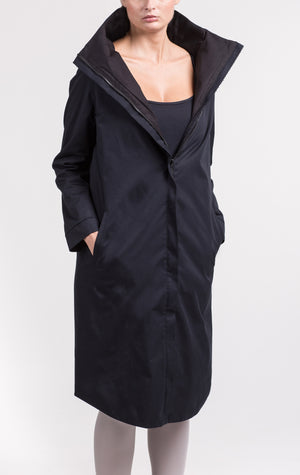 NAVY / VERTIKAL / IN
....
Tmavomodrý model v hladké rovné siluetě, který myslí na vaše pohodlí. Bunda v délce ke kolenům je podšitá bavlnou a v zádech zateplená čistou vlnou. Vysoký stoják slouží jako ochrana před nepohodou, rozepnutý poutá pozornost okolí.
Materiál: 100 % bavlna s vodoodpudivou úpravou, podšívka 100 % bavlna, 100 % vlna
Na míru: Detaily objednávky dohodneme e-mailem po dokončení nákupu.
Doručení: Odesíláme obvykle během 7-14 dní. Pro urgentní objednávky nás, prosím, kontaktujte na soolista.design@gmail.com.
..
This streamlined dark blue parka takes your comfort seri - ously. The knee-length model is lined with cotton and the back is insulated with pure wool. A large standing collar serves as protection against the elements. When undone, it commands the attention of passers-by.
Material: 100% cotton with a water resistant finish 100% cotton lining 100% wool heating layer in tha backside area
On measures: We will contact you for measure details once the order is proceeded.
Delivery: Ready to send in 7 to 14 days. For urgent orders please contact us via soolista.design@gmail.com.
....